Welcome to Woof Wednesday. Please meet some great dogs from CA, NY, PA and TX all in need of good, loving homes!
Yuka is a one year old Terrier mix who is sitting in an overcrowded shelter. This sweet but scared little girl really needs a warm bed, good food and family to call her own. Please lets find her a loving home!
Yuka # A5026327 - Los Angeles, CA
Los Angeles County Animal Control - Downey
11258 South Garfield Avenue
Downey, CA 90242
(562) 940-6898
____________________________________________________
Noelle and Ninja are 8 year old Daschunds who grew up together. Noelle is female, and Ninja is male. These two babies were owner surrenders from Alabama. Sadly, their previous people no longer wanted them, stating that they "are going to have a baby and want them gone". We would like to show this pair that not all humans throw away their seniors, that most of us value their friendship no matter what their age is. They are up to date on shots, have been spayed and neutered, and are fine with other dogs and people.
Please lets find them a great home!
Noelle and Ninja - New York, NY
Rescue Dogs Rock, Inc
PO Box 101 Gracie Station
New York, NY 10028
______________________________________________________
Washington is Chihuahua/Shetland Sheepdog Mix who is 2-4 yrs old and 12 lbs. He is a shy little guy who startles easily. For that reason, we recommend that he be adopted to a home with a calm environment and no younger children. Once Washington warms up to you, he'll be very lovely and be perfectly happy for you to pet his very soft and luscious fur all day long. He likes to stay busy investigating everything around him. He was found as a stray. Washington could live with other dogs, but we don't know about cats yet. Lets find him a good home!
Washington - Philadelphia, PA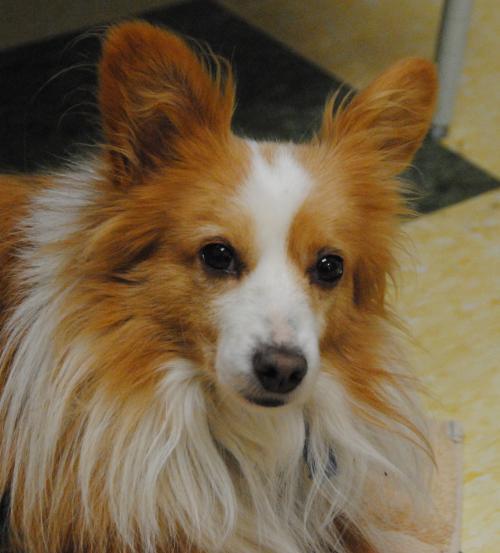 PAWS (Philadelphia Animal Welfare Society)
215-298-9680, ext. 16.
100 N. 2nd Street
Philadelphia, PA 19106
_______________________________________________________________
Gracie is a Yorkshire Terrier mix who is around 2 yrs old. She is house trained, good with other dogs, she likes to play and snuggle. Lets find her a loving home!
Gracie - Houston, TX
Adopt A Rescued Friend, Inc
P. O. Box 62736
Houston, TX 77205
(832) 539-4004
No paw left behind our mission!
{Please keep in mind a dog is lifetime commitment. They need attention, love and time just like we do. In addition, adding a pet to the family does cost money in the way of food, health care, training,etc. So before adopting make sure you are willing to make that kind of commitment and have the resources to do so.}
If you want to be a part of Woof Wednesdays email Ann Michele, Lauren or leave a comment. Or simply start posting about dogs in need of a home on your blog or facebook page