Welcome to Woof Wednesday. Please meet some great dogs from CA, NY, PA and TX all in need of good, loving homes!
Grayson is a Chihuahua Miniature Pinscher mix who is around 3 years old. This little guy is sitting in the shelter hoping to find a family to share all his love with. He loves to play and snuggle. Please lets find him a loving home!
Grayson - Los Angeles, CA
Los Angeles County Animal Control - Downey
11258 South Garfield Avenue
Downey, CA 90242
(562) 940-6898
____________________________________________________
Lexi Anne is a 7 year old Golden Retreiver/Border Collie mix who was attacked by other dogs and received some wounds to her legs. While at our veterinary partner it was determined that she also has a small mass that will be removed. Lexi Anne is up to date on shots and will be spayed once she is feeling a little better. She loves all people and does ok with other dogs, cats are unknown.
Please lets find her a great home!
Lexi Anne - New York, NY
Rescue Dogs Rock, Inc
PO Box 101 Gracie Station
New York, NY 10028
__________________________________________________________
Peewee and Tootsie Roll are Pugs who are 13 years old. Right now the boys are living in Philadelphia, but their bags are packed and they are ready for a new 'lease' on life. You see, these two boys were surrendered to a shelter in PA due to their previous owner moving out of state and not being able to take the boys along. Peewee is the more submissive brother. He is more of a class clown than a scholar, but he is housetrained and crate trained and his foster mom will tell you that he has no bad habits. He's a sturdy boy, almost twice the size of his brother. Like most pugs, Peewee loves everyone he meets and hasn't met a treat he didn't like either. He enjoys adults and children, but is not recommended to live with children under 3 years old, or with cats. At night, Peewee needs to sleep where he can see his person, as his sense of security. He has some difficulty with stairs due to luxating patella, however the vet indicates this does not cause him any discomfort. He takes eye drops daily for a manageable condition common to pugs known as pigmentary keratitis. Tootsie, like his brother, takes eye drops in one eye.Both boys are true gentlemen and do well in their foster home with run of the house and a mid day potty break/walk while their foster mom is at work. They would also be candidates to take along to work as long as you have a quiet space for them to hang out and don't mind the company of two ruggedly good looking boys. They enjoy each other's company so much that we are looking for a forever home where the boys can be adopted together. Please lets find them a good home!
PeeWee and Tootsie Roll - Philadelphia, PA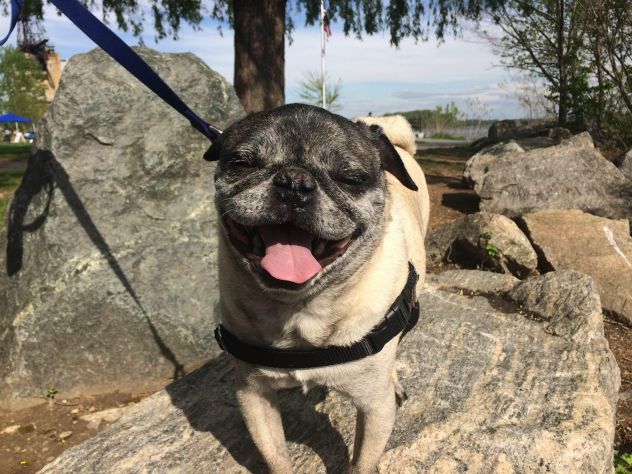 SNORT
347-766-7812
Philadelphia, PA 19099
____________________________________________________
Beau and his mate Sadie are Border Collies who along with their two adult children Jinx and Scout were turned into Harris County Shelter by their owners who had no more use for their little lifes. These guys have not known the loving hand of a human. they are fearful, but are learning to trust and will let you pet them, and take a treat from your hand. They are starved for affection. Just need a loving foster or adopter who has patience and love and they will reward you 10 times over. Please lets find them a loving home!
Beau and Sadie - Houston, TX
Adopt A Rescued Friend, Inc
P. O. Box 62736
Houston, TX 77205
(832) 539-4004
No paw left behind our mission!
{Please keep in mind a dog is lifetime commitment. They need attention, love and time just like we do. In addition, adding a pet to the family does cost money in the way of food, health care, training,etc. So before adopting make sure you are willing to make that kind of commitment and have the resources to do so.}
If you want to be a part of Woof Wednesdays email Ann Michele, Lauren or leave a comment. Or simply start posting about dogs in need of a home on your blog or facebook page